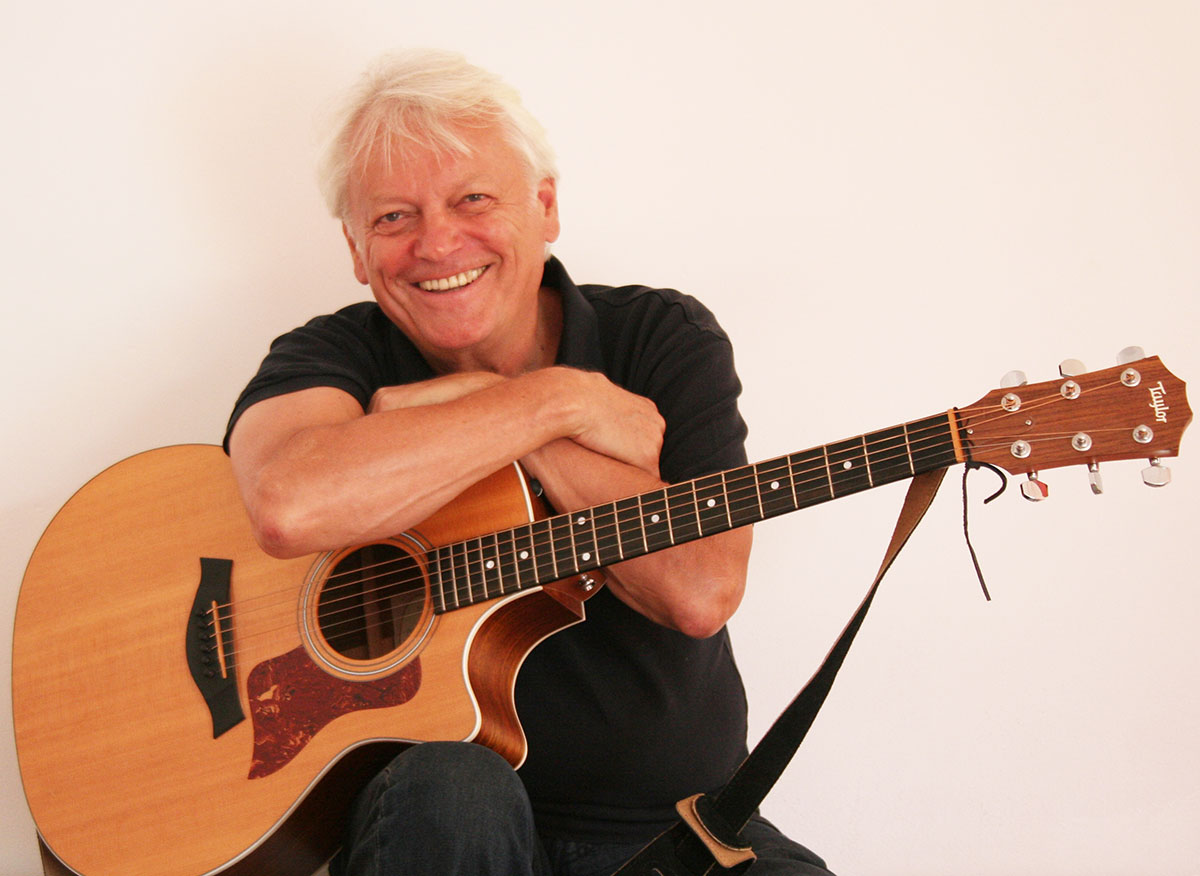 Musik ist meine große Leidenschaft - seit meiner Jugend begleitet sie mich in allen Lebenslagen. Viele meiner Freunde haben mich schon live oder auf CD gehört. Und hier gibt es nun auch einige meiner Lieder zum nachhören und herunterladen! Viel Spaß dabei!
Pauli
Meine Leidenschaft: die Musik
Paulis 9te: "On the Route 77"
Mitt 77 Jahren, da… macht Paul seine 9te CD. Mit Klassikern und neuen Stücken.
Cottonfields
Ring of fire
Cin Cin
Sommertraum
Everybody hurts
I walk the line
Lass mi bei dir sein
Wake up little Susie
Meier
To love somebody
Knockin' on heaven's door
Tage wie diese
Wonderful tonight
Mit 77 Jahren
Paulis 8te: "Bye bye, Corona"
Das Jahr 2020 hatte es in sich: Virus, Lockdown, Attentat… Ein Grund mehr, mit Musik für "good vibes" zu sorgen!
Corona, Corona
Lucille
Gel' du magst mi
Heart Beat
I bin a Kniera
Hupf in Gatsch
Let's dance
Let's twist again
Irgedwann bleib i dann durt
Hang on Sloopy
Loß mi amol no d'Sun aufgehn sehn
Peggy Su
By bye love
Das Testament
Die Maske aus der Tasche ziehn
Paulis 7te: "Alle meine Farben, Teil 2"
Der 2tete Teil von "Alle meine Farben" steht ganz im Zeichen der Hochzeit von Sabine und Pauli in Südafrika im Februar 2019.
Wedding day
Pata Pata
Let your love flow
Jersey Girl
Folsom Prison Blues
Calm after the storm
Wooly Bully
Von Scheibs bis nach Nebraska
I'll be your Baby tonight
Green green grass of home
Road House Blues / In der Kellergassn
Peter Gunn
Love in vain
Paulis 6te: "Alle meine Farben, Teil 1"
2017 ging es wieder ab ins Studio – mit Songs in 3 Sprachen und unter familiärer Beteiligung.
Father and son
Azzuro
Love in vain / Bummerl
Hello Josephine
Du bist mein Alles
Kind of the road
Sunday morning
Weil ich dich liebe
Houston
Don't bogart me
The wanderer
Whatever the way
Give me one reason
Paulis CD zu Sabines Geburtstagsüberraschungsfest 2014
Ein stimmungsvoller Abend voller Musik – das war die Überraschungsparty für Sabine 2014.
The lion sleeps tonight
Under African Skies
Danke
Call me
Bad moon rising
Whatever the way
Blowing in the wind
The rose/Lean on me
Dead flowers
Weiße Pferde
Since I met you baby
Have you ever seen the rain
Jersey Girl
Me and Bobby McGee